Unwrapping Experience
04 Dec 2020
Mentoring is the gift that keeps on giving
BY Kat Ford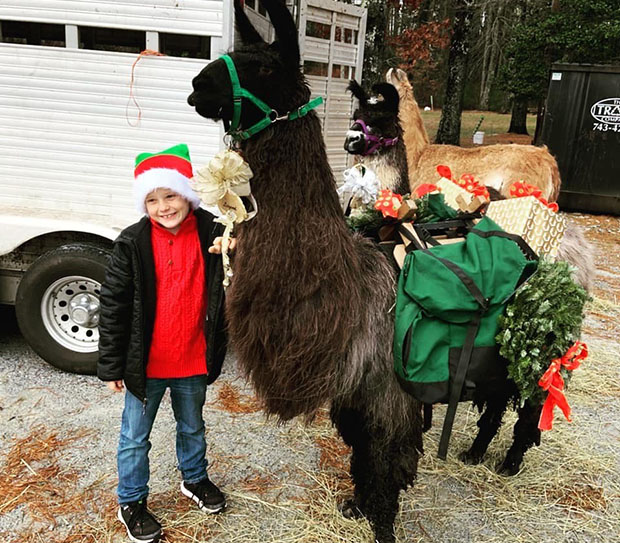 When considering Christmastime memories, many of us immediately conjure visions of family gatherings. But what about the experiences that weren't family? Was it a friend who brought you to Midnight mass, taught you how to light a menorah, or shared their cultural knowledge of other winter characters like La Befana or the frightful Krampus? Who showed you how to bake rum cake or gave you their secret stuffing recipe? When you look back at the lifetime of moments that shaped your perspective of the holidays, how many of them came from friends, peers and acquaintances? It is with these multiple perspectives that we gain a well-rounded and balanced personal narrative.
The Big Brothers Big Sisters of Cashiers and Highlands Council knows first-hand how vital experiences are in shaping a life. Mentoring is the foundation of their organization, to create nurturing relationships with a child, matching them with caring adults to guide them on a path to success.
In addition to the one-on-one mentoring between Bigs and Littles, the program organizes regular outings for Littles and Bigs to participate. During the winter, these events focus on getting Littles into the yuletide spirit. Past festive outings include marching in Christmas parades and making wreaths. It has been a tradition for half a decade to create an excursion that allows Littles to shop for their family. The Council provides gift cards to Bigs who take their Littles shopping and help them wrap presents to give on Christmas Day. What better gift than to teach that it is better to give than receive?
Nancy Albers, advisory council chairman, started as a Big six years ago. She recalls one special memory, "It's the little things that mean the most sometimes. When I learned that my Little never had a real Christmas tree, I organized for the whole family to go to a friend's Christmas tree farm and pick and cut their very own tree. To see the excitement on their faces was priceless."
This year, in addition to gift-giving, Bigs, Littles and their families will get together for a guided tour of Tom Sawyer Christmas Tree Farm. They will drink hot chocolate, sing Christmas carols, take family pictures and have the opportunity to choose and cut a tree. It is the gift of an experience that leaves a lasting impression.
On the plateau, the Big Brothers Big Sisters program is always in need of Bigs. Mentoring is about spending quality time with your Little. There are two ways one can become a Big- community or school-based. Hiking, tutoring, going to the library and sharing book lists, listening to the radio and talking about favorite songs, it's all about offering a different lens for a child to see the world. "It is the selflessness and dedication of our mentors that sets this program apart from others by the opportunities they provide and participate in with the children who are enrolled. Our Bigs are dedicated to both their Littles and their families and have a lasting impact on the lives they touch. These matches are the epitome of our program mission - Building friendships with a purpose and pushing youth to ignite potential within themselves," says Danielle Hernandez, program coordinator for Big Brothers Big Sisters of Cashiers and Highlands.
As 2020 ends, and you are looking for a way to make good on your promise to help change the world, consider changing the world for a child.
To learn more about the Big Brothers Big Sisters of Cashiers and Highlands program: www.bbbswnc.org, 828-399-9133