Pat Allen Realty Group
04 Aug 2023
By JUDY ROYAL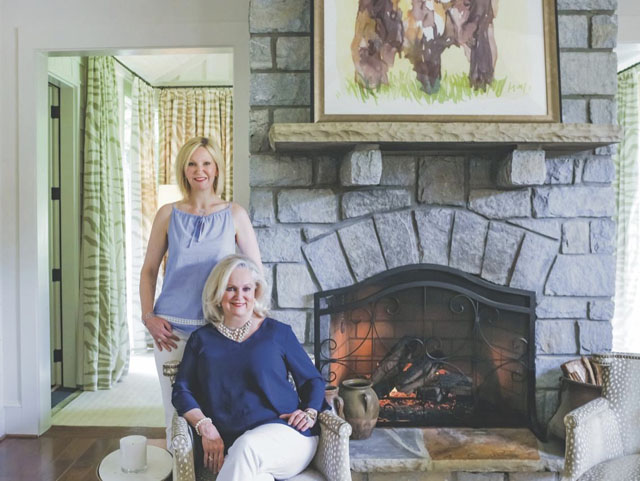 Pat Allen's real estate career was born out of years of experience in the hospitality industry. She and her husband, Dr. Pat Allen, moved to Highlands 28 years ago and opened a bed-and-breakfast inn.
"With my background as a decorator in Macon, Georgia, the inn provided a perfect outlet for my passion for home décor," she said. "Additionally, I completed a two-year culinary arts program and introduced popular cooking classes, gaining recognition from esteemed publications such as Southern Living magazine."
Through interactions with guests and building relationships, Allen decided to branch out.
"Many of our visitors sought second homes in the area, which sparked my interest in the real estate industry," she said. "Eventually, I joined the reputable Harry Norman Realtors firm as the broker in charge of our region. Over the course of seven years, I consistently achieved top-producer status. However, the desire to forge my own path led me to establish my own brokerage, Pat Allen Realty Group."
Allen's daughter, Julie Osborn, who had previously served as a broker with Harry Norman Realtors in Atlanta, joined the firm a decade ago, and together they have worked to build a stellar reputation in the industry. Two years ago, independent real estate firm Allen Tate Realtors, based in Charlotte, approached them with an acquisition offer, and they thought the partnership was a perfect match. Allen and Osborn were the number one small team companywide in 2022.
"Our success comes from our unwavering focus on our clients and their needs and putting our negotiating skills to work for them," Allen said.
More About Pat Allen Realty Group
Locations: 295 Dillard Road, Highlands, NC, and 5121 Cashiers Road, Highlands, NC
Contact: 828-500-9179 or pat.allen@allentate.com