Country Club Properties
19 Sep 2022
Country Club Properties Realtor Profile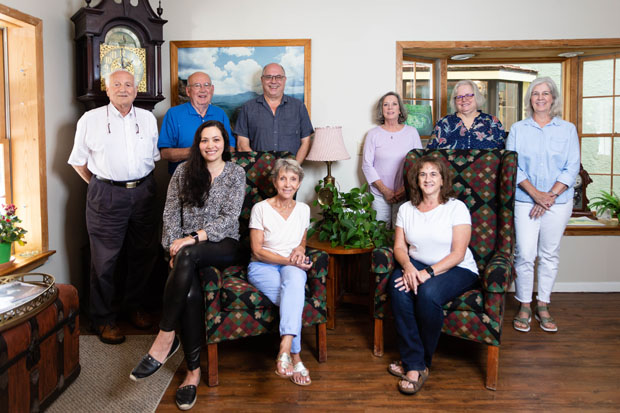 Terry Potts, the founder and owner of Country Club Properties, knows a thing or two about Highlands. He has lived here his whole life, but it's way more than that. In the early 1870s, when Highlands was no more than a settlement, Terry's great-grandfather carried the mail to the plateau on horseback. He later purchased land, the deed to which is now framed on a wall to the right of Terry's desk, built the family homestead, set up a stagecoach and opened the first livery stable. Terry's grandfather sold ice cream in an icehouse adjacent to the livery from ice he shaved from the frozen waters of Harris Lake and Lake Sequoyah. Terry's father ran a restaurant and opened Pott's Supermarket, one of Highlands' first general mercantile. Suffice it to say, Terry knows Highlands, and he knew it would one day be discovered.
When Terry opened Country Club Properties in 1990, he had a vision. He would take this history, coupled with his personal experience and understanding of the ever-blossoming town Highlands has become, and find the perfect home for new families. Country Club Properties, the hometown agency of Highlands, is now its longest running. And it's not just Terry. "All of our agents know Highlands," he says. "We see to that. For us, Highlands is family." When asked about national recognition or properties on the DuPont registry, of which there have been plenty, Terry demurs. "It's not about that," he says. "It's about finding the right property for each client whether they are looking for a condo or a luxury home. That's it. That's all there is."
The agency has brokered many home sales in the neighboring country clubs, including Wild Cat Cliffs, Cullasaja Club and Highlands Country Club. Each club has its own character and variety of amenities ranging from croquet, stocked trout ponds, hiking trails and state of the art golf courses. Working with Country Club Properties, a buyer will have the luxury of exploring several clubs before making a choice. After all, fit is everything.
Rent In Highlands, a division of Country Club Properties, also represents premier rental properties. For information on rentals, visit rentinhighlands.com.
Country Club Properties
828-526-2520, Wright Square Sales Office
828-526-5010, Main Street Sales Office
828-787-2002, Vacation Rentals Office