Betsy Paul Properties
19 Sep 2022
Betsy Paul Properties Realtor Profile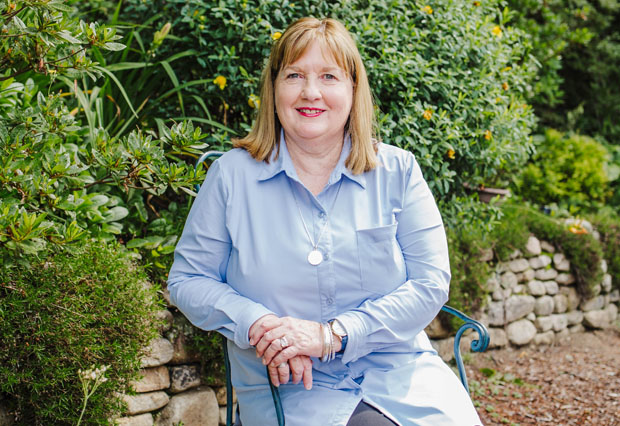 With a team of five agents who are full-time residents of the Highlands-Cashiers Plateau (Betsy Paul, Michael Cox, Jeff Kahn, Bill Tibbetts and Michael Leddy), Betsy Paul Properties builds lasting relationships with clients that endure long after a sale closes.
"We really try to help the clients with all aspects of real estate and getting settled in their new property," said Paul, who owns the company. "It helps to have extensive experience of being in this one market for 32 years. We have so much local knowledge to facilitate finding the right property for the clients."
A native of Wilmington, DE, Paul came to the area by way of Winter Park, FL, in 1990 after previously spending time at the summer home of her husband's family in High Hampton. Although she had previous careers teaching English at a university in Japan and in radio advertising sales and marketing, she decided to incorporate her Connecticut College studio art degree into a new career path in the mountains.
"I was ready for a change," Paul said. "I enjoy helping clients with styling their homes to make them more sellable. The end of every road here has just the most beautiful view, and the properties here are very unique. It was fun to learn all the different areas. We have such a diverse inventory here."
Paul started Betsy Paul Properties in 2007. The office is situated on the property of an old farm, and next door is the office of her husband, Peter Paul, a real estate attorney, in the old toll house between Cashiers and Highlands.
Betsy Paul Properties places a strong emphasis on giving back and supports all the charities and schools in town, Paul said.
The telecommuting trend began around 2018 but revved up during the COVID-19 pandemic, so Paul and her agents are looking forward to more busy years ahead as many people decide to leave big cities for a simpler lifestyle.
"A lot of people have always dreamed of moving to a small town," she said. "COVID gave them the push to go ahead and make the move."
More About Betsy Paul Properties
870 Highway 64 West, Cashiers, NC
828-743-0880
www.betsypaulproperties.com
www.facebook.com/bppcashiers