Signal Ridge Marina has us ready to sail into the calm, cool Lake Glenville sunset in these sizzling summer resort fashions.
Photos by CHELSEA CRONKRITE
Models: Dana Nunnally and Eric Phommakisone
Location: Signal Ridge Marina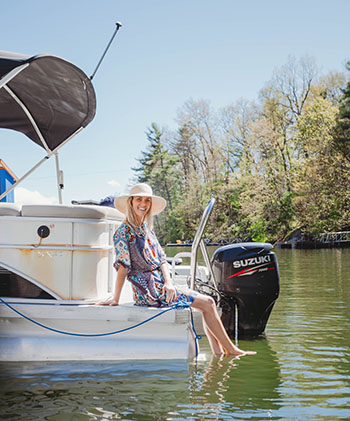 A JONES - CASHIERS, NC
Kooringal wide brim "Genovieve," $29.99; Johnny Was "Saba" tunic cover up, $198; all at A Jones Company.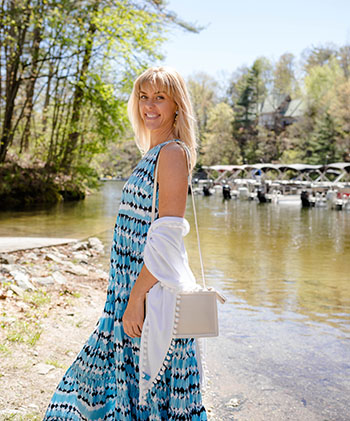 WITSEND - HIGHLANDS, NC
Neely and Chloe double zip shoulder bag in white, $208; Tyler Boe poplin maxi dress in turquoise, $198; Tori Richard "Kesha" pompom wrap in white, $125; KEP anchor earrings $180; all at Wit's End.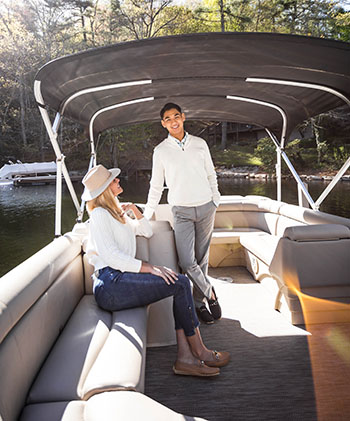 TJ BAILEY - CASHIERS + HIGHLANDS, NC
Oh her: Raffi "The Willow" chunky knit sweater, $135; MAC "Rich Slim Chic Jeans" in mid blue authentic, $249; Riomar women's "Deck Driver" shoes, $179; Van Palma "Ulysse" wool hat; all at TJ Bailey's.
Oh him: Bugatchi "Paradise" men's shaped fit shirt, $199; Bugatchi cotton blend rectangle pattern sweater, $179; 34 Charisma "Heritage" grey cashmere jeans, $190; Riomar men's "Deck Driver" shoes, $179; all at TJ Bailey's.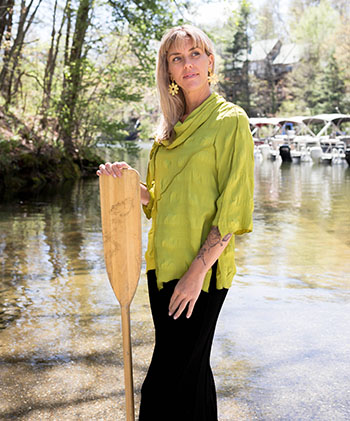 The Look, Cashiers, NC
Moonlight piped tunic, $147; Moonlight piped skirt, $99; Betty Carre 18K gold earrings, $86; all at The Look Boutique.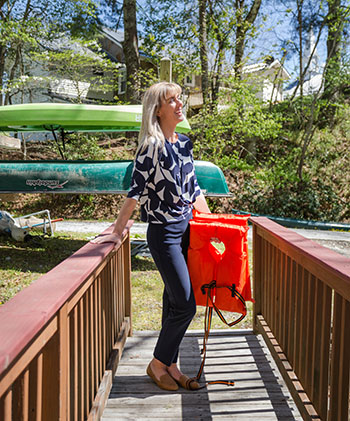 Spoiled Rotten, Highlands, NC
Joseph Ribkoff navy/vanilla leaf side tie ¾ sleeve, $159; Joseph Ribkoff, navy "Show Your Shoe" pant $155; all at Spoiled Rotten.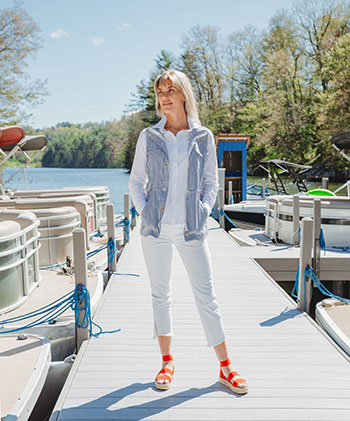 Bella Cotn - Cashiers, NC
Tyler Boe top in white; Duffield Lane "Sumner" vest; Liverpool "Chloe Pull-On" in white; all at Bella Cotn.