Scaly Mountain Outdoor Center serves as a backdrop for cold-weather fun as we cozy up in these winter fashion finds- sure to get us through even the snowiest of days.
Photos by CHELSEA CRONKRITE
Models: Carlton Chamblin and Joanne Bryson
Location: Scaly Mountain Outdoor Center


SPOILED ROTTEN - HIGHLANDS, NC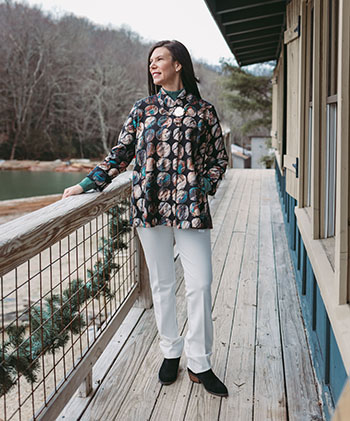 Joseph Ribkoff jacket, $359; Metric mock turtleneck, $85; Insight pull-on pant, $115; all at Spoiled Rotten.
A JONES - CASHIERS, NC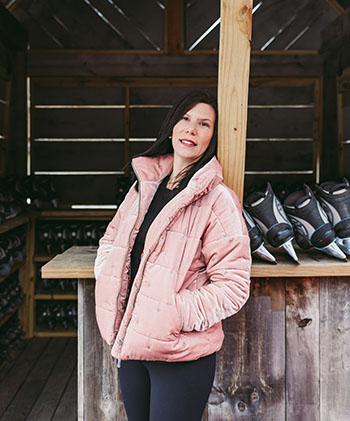 Johnny Was velvet puffer jacket, $450; at A Jones Company.
WITSEND - HIGHLANDS, NC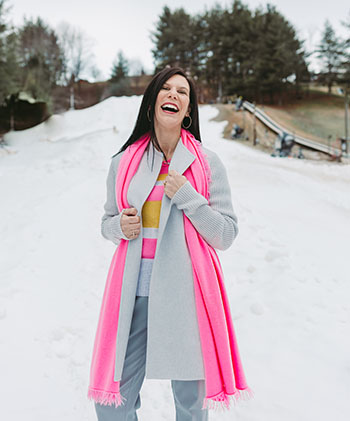 Kinross Cashmere pullover, $264; Kinross Cashmere wrap scarf, $290; Kinross Cashmere coat, $915; Stehmann pant, $130; Enewton gold necklace, $275; Enewton gold bliss hoops, $72; all at Wit's End.
TJ BAILEY - CASHIERS + HIGHLANDS, NC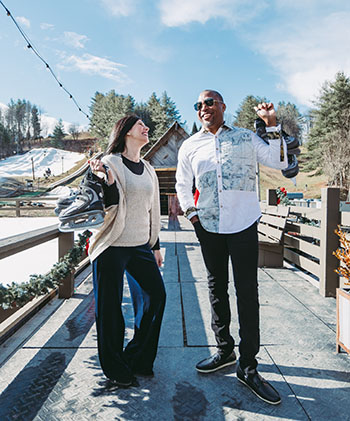 Hers
Avenue Montaigne velvet trouser, $250; Gran Sasso twin set cardigan and tank, $535; all at TJ Bailey's.
His
Robert Graham shirt, $398; Brax hi-flex five-pocket pants, $198; sheepskin loafers, $225; all at TJ Bailey's.
The Look, Cashiers, NC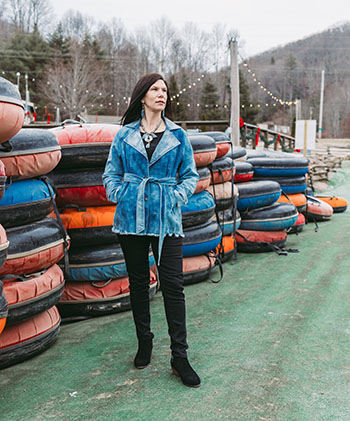 Lior "Jane" pant, $149; Bali tank, $39; AZI jean jacket, $153; Treska necklace, $49; Treska earrings, $23; all at The Look Boutique.