Cashiers Valley Real Estate
04 Aug 2023
By JUDY ROYAL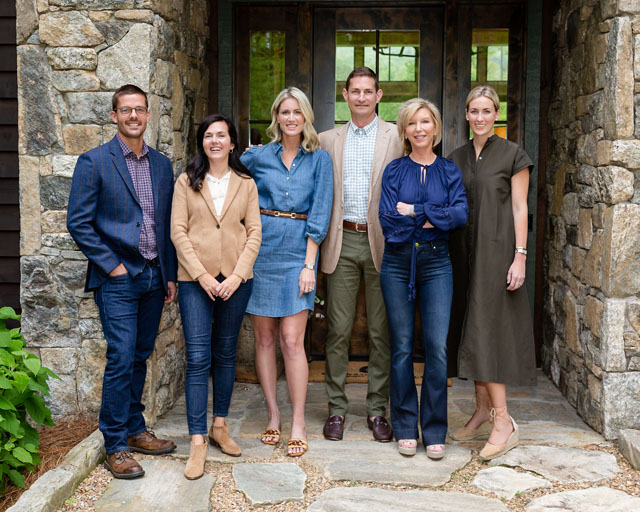 It's been over a year since Cashiers Valley Real Estate launched, and since then the firm has continued to grow. The four founding partners have welcomed two new associates, and the team now represents five states.
Cashiers Valley Real Estate opened in March 2022 after four individuals got together to pool their experience and interests.
"We just felt like we wanted to work together as a group, and so our union came about organically," said Sarah Jennings, who is a partner along with Philip Bradley, Merrel Hattink and Thomas Platt. "We came together because we wanted to do things a bit differently. We wanted to make sure our clients were enjoying the process and having a good time and that we weren't taking ourselves too seriously." Because of this philosophy, the partners refer to Cashiers Valley Real Estate as "the fun firm," Jennings said.
While many aspects have gone as planned, such as Cashiers Valley Real Estate's support of local nonprofit organizations, the past year has held a few surprises.
"We don't really have a typical client," Jennings adds. "What we thought would be our typical client has branched out to cast a much wider net, and that's been unexpected and great. It doesn't matter what your budget is. We want to make sure you can find your special place in the mountains. We enjoy helping people accomplish their goals and being their guide to getting them there."
More About Cashiers Valley Real Estate
Partners/Owners: Philip Bradley, Merrel Hattink, Sarah Jennings and Thomas Platt
Services: Real estate brokerage in the Highlands-Cashiers Plateau market
Location: 45 Chestnut Square, Cashiers, NC
Website: www.cashiersvalley.com
Instagram: @cashiersvalley