A Wine Primer
25 Jan 2020
How to maximize your enjoyment of the noble juice
By DR. RICHARD STRUB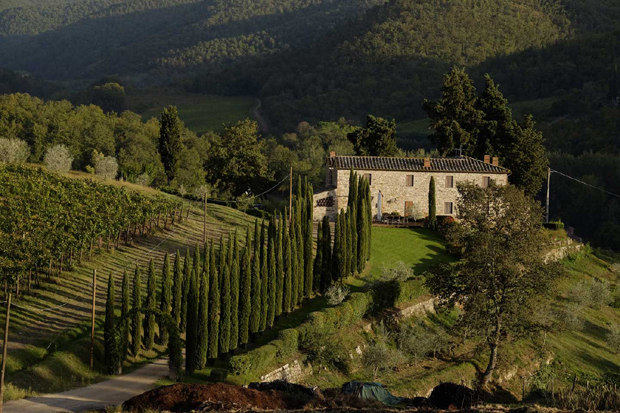 Drinking wine has been a part of dining since biblical times and serves to make a regular meal into something special. Produced in dozens of countries from literally hundreds of grape varieties, there is almost an unlimited number of options from which to choose.
The wines most commonly found locally come from America, France and Italy⸺but selections are also available from Australia, New Zealand, Spain, Germany, Chile and Argentina. In America, wines are classified by the type of grape that is used. White wines are mostly Chardonnay and Sauvignon Blanc. Reds are Malbec (quite heavy and the principle grape used in Argentina), Zinfandel (also heavy with high alcohol content), Cabernet Sauvignon (primarily from Napa and Sonoma in California), Merlot and Pinot Noir (the grape used in red Burgundy). Most American wines come from California. However, Washington State has some fine wines and Oregon has excellent Pinot Noirs that are closer in style to French Burgundy than those from California.
France has three main wine regions⸺Bordeaux, which produces primarily red wines that are almost all a blend of Cabernet Sauvignon, Merlot, Cabernet Franc and Petit Verdot. These wines are somewhat dry and require aging. Burgundy is known for both red and white wines. I am partial to the whites and many are reasonably priced, particularly those from the Macon region. All are made from the Chardonnay grape. The Rhone valley wines are mostly red, fairly robust and heavily blended. They are rather dry and a bit peppery due to the use of the Shiraz and Grenache grapes.
Italy produces nice crisp white wines, the best known is Pinot Grigio. The reds come mostly from the north and require some aging. They tend to be rather dry. To entice the American wine drinker, a super Tuscan wine is produced by blending the Italian grape with Cabernet Sauvignon to smooth out the rough edges.
Vintage wines can differ significantly depending on the weather conditions that year. Once the wine is in the bottle (two years after harvest), it will change over time and is best drunk when it is at peak maturity. Heat, light and exposure to air will greatly speed the maturation process, so it is best to have a wine cooler if you plan to keep a bottle for several years before drinking it. White wines are drinkable in the first few years, but reds often require aging to reach their full potential, French Beaujolais being the exception.
To help you with the factors of vintage and expected maturity of wine, I suggest downloading a wine vintage chart. These charts are from various wine producing countries and indicate when the wine is ready to drink to fully enjoy the vintner's craft. Vintage ratings are from 1 to 100, but most years are in the 80-100 range, any rating below that is best avoided.
Now a word about pairing wine with food. Beware: Pepper and hot spices will kill the taste of wine. Beyond that caveat, you can drink any wine with any food, but, over the years, wine drinkers have found that white wines go best with seafood and reds with meat. Either will go with chicken or pork. Germany makes a variety of white wines, the best of which are their sweet wines which go well with dessert.
For celebrating, there is nothing better than a good sparkling wine. French Champagne is the classic but good sparkling wines are made in America and, for the price conscious drinker there is Italian Prosecco.
So, go forth and enjoy the pleasure that wine can add to your dining experience! Bon Appetite.
Wine Picks at Mountain Fresh Grocery
American Red
Ken Wright Cellars Pinot Noir, Willamette Valley 2018; $28.99. Very food friendly that matches well with grilled seafood, chops and beef tenderloin.
French White
Garnier Chablis 1er Cru, Fourchaume 2016; $42.99. Perfect with butter-poached lobster or halibut, chicken and veal.
Italian Red
Il Molino di Grace, Chianti Classico Riserva 2016; $39.99. Great with lamb, pork and grilled ribeye.