The Cowgirl Way
01 Jun 2023
40 Something Cowgirls know exactly who they are
Story by LIESEL SCHMIDT
Photos by CAROLE SHEPARDSON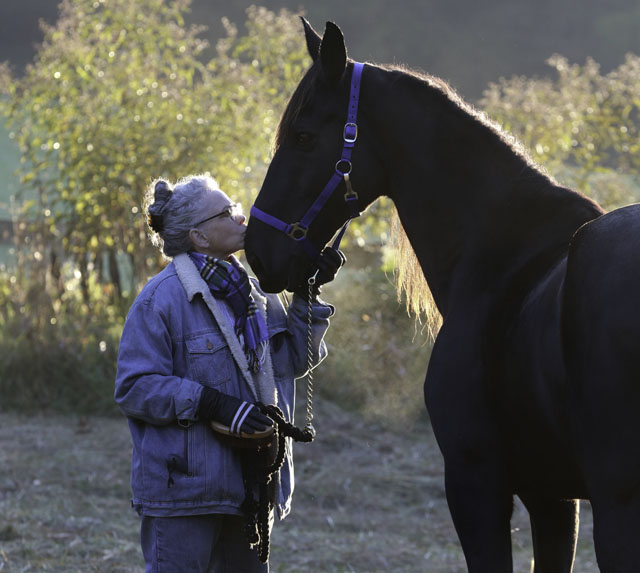 The dictionary defines a cowgirl as a girl or woman who tends to and herds cattle, often on horseback. But the more accurate definition would tip its cap to the ethos these women live by, the spirit that defines them and makes them so unique.
"To be a true cowgirl is to demonstrate love openly; give encouragement and take criticism; be a shoulder to lean on; catch others when they fall; give all you can give; be humble, helpful, and honest; be truthful but kind; be a leader; be strong but sensitive; be a role model for the here-and-now as well as for the future of society; and be a human with compassion, concern, and care."
Those words sum up the cowgirl mentality—and for the women of 40 Something Cowgirls, those are characteristics that bind them in sisterhood and give them an incredible bond that has seen some of them through intense struggles. Created in 2010 by Kristi Williams of Breckenridge, Texas, the organization was born of Williams's desire to encourage and inspire middle-aged women like herself to reclaim their passions and their lives for themselves. She found that she was surrounded by amazing women in their 40s—as well as their 50s and 60s—wanting to literally "get back in the saddle and have fun for themselves." These women were wives, mothers, and career-women who had spent years putting their energies into everyone else, and together, they became the 40 Something Cowgirls.
More than a decade later, those original women have turned into 65 chapters nationwide, with two chapters in North Carolina. "Our chapter has approximately 24 members," says Tammy Stingone, current Queen and former Princess of the Franklin, NC chapter. "We have retired nurses, retired teachers and bus drivers, business owners, active working nurses, a nurse practitioner, mothers, a lawyer, and retired law enforcement ladies. Our age group ranges from mid-40s to mid-70s.
"The 40 Something Cowgirls is a unique social group and organization that focuses on empowering women," she adds. "It is a woman's group that has no boundaries or limits on what women can do or accomplish with the support of other women with similar goals, dreams, and admirations to challenge themselves—whether with their horses or in their lives in general. The cowgirl mentality is hard-working and independent, takes self-responsibility, is kind, and cares for others and themselves without drama or harshness."
At just over three years old, the Franklin chapter is a relatively new one, formed by a former cowgirl who had been a chapter member in Georgia. Considering the growing number of women riding and doing shows and events in WNC, she decided to form the first ever chapter in North Carolina. Stingone joined at the inception of the chapter in January 2020 and shortly after became the princess of the chapter, stepping down in late 2022. She was reinstated in 2023 to help save the chapter when their acting queen stepped down for personal reasons.
Headed by queens and princesses—Williams was a Disney princess at Walt Disney World in the 1980s—each chapter typically holds formal meetings once a month, ranging from horse events, community events, trail rides, dinners and lunches. "Fun comes naturally when you have real women with real life experiences who can laugh at themselves and with others," Stingone says. "We share our stories—the fun ones as well as life's heartaches. We have fun whether we're with our horses or anything else we go and get into. We have new riders, old riders, and non-riders alike—and we just wing it. All of us have realized that life is short, so we go and make it happy and have fun and give back to others."
In fact, giving back to others is a mission for 40 Something Cowgirls. Their self-proclaimed duty is "to change the lives and mindsets of horsewomen globally. We encourage adventure and personal growth through empowerment and support to build a global sisterhood. By creating the greatest, strongest, most genuine form of an international sisterhood, we can change the world."
To that end, the Franklin chapter annually cosponsors with the Macon County Horse Association at the annual Macon County Spring Coggins Clinic with Dr. Jessica Scruggs. "We volunteer to assist in yearly vaccinations and testing horses for neurological diseases that are contagious and deadly," says Stingone, who is also an avid fundraiser and volunteer for the American Heart Association. "This test, called a 'coggins,' is required by all states for horses taken to trails, events, or across state lines. We also assist with canine vaccinations during this clinic. This past March, we vaccinated and tested 64 horses from seven counties and two states in addition to 15 dogs and one sweet cat."
They also have members that volunteer and donate to local shelters, including the local Humane Society; county animal control; and Double OO Farm in Robbinsville, a 501(c)(3) horse rescue non-profit. For more information, visit 40somethingcowgirls.com. This may be just the organization you've been looking for.