The 76-acre Earthshine Lodge serves as a mountain oasis basecamp to disconnect and realign. Pairing picturesque views and acres of forest to explore with these late-summer fashion looks is a surefire way to make you shine, both inside and out.
Photos by CHELSEA CRONKRITE
Models: KAYLEE AND DJ NEARY
Location: Earthshine Lodge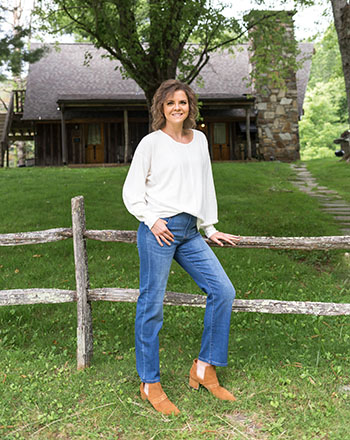 Bella Cotn - Cashiers, NC
Liverpool "Gia Glider" straight pant in Cartersville, $98; Liverpool dolman long sleeve knit top in snow $68; Joselyne Boot in tobacco suede, $158; all at Bella Cotn.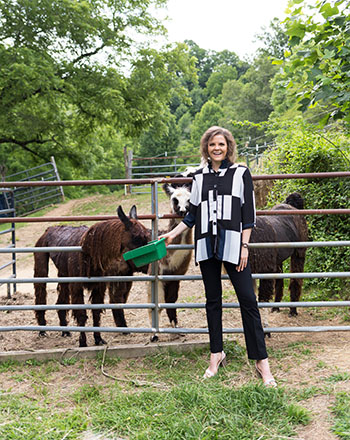 The Look - Cashiers, NC
Lior "Dora" top, $138; Lior "Sammy" pant, $121; Sea Lily bracelet, $49; Sea Lily earrings, $28; all at The Look Boutique.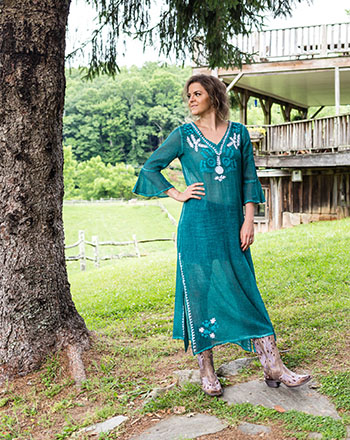 A Jones - Cashiers, NC
Debbie Katz "Fez" tunic in petrol, $115; at A Jones Company.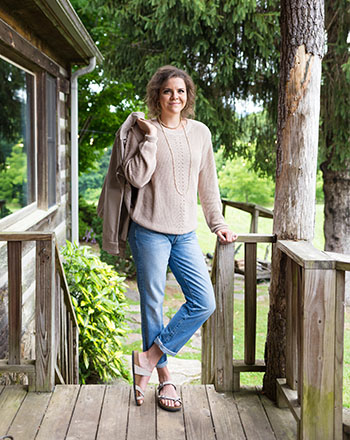 Wit's End - Highlands, NC
Vineyard Vines utility jacket in khaki, $188; Minnie Rose blouse in linen, $143; Edwin jean in blue shield, $198; Enewton "Riverstone" chain, $135; Enewton classic gold beaded choker, $195; Enewton "Hope Grateful" earrings, $58; all at Wit's End.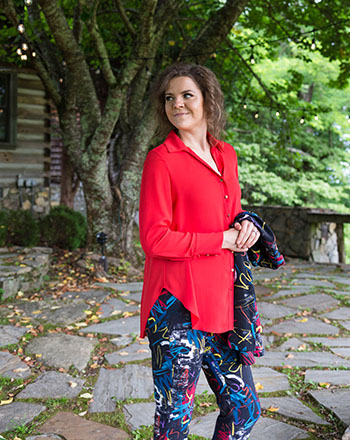 Spoiled Rotten - Highlands, NC
Joseph Ribkoff jacket in multi, $309; Frank Lyman blouse in red, $235; Joseph Ribkoff pant in multi, $175; all at Spoiled Rotten.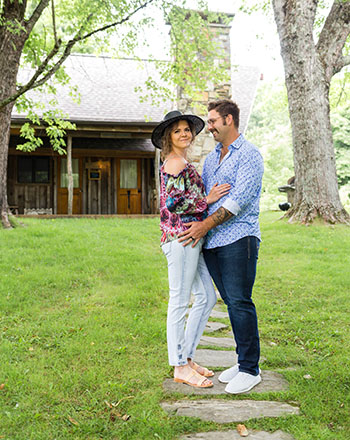 TJ Bailey - Cashiers, NC
On Him:
MAC jeans "Ben" fit, $225; Bugatchi OoohCotton® stretch shirt, $149; Peter Millar "Hyperlight Sneaker" $155; all at TJ Bailey's.
On Her:
Van Palma "Ariane" hat, $270; Fifteen Twenty "Cold Shoulder" ruffle top, $189; MAC jeans "Dream Chic Authentic" in fashion bleached, $249; CocoBelle "Valentina" sandal, $189; all at TJ Bailey's.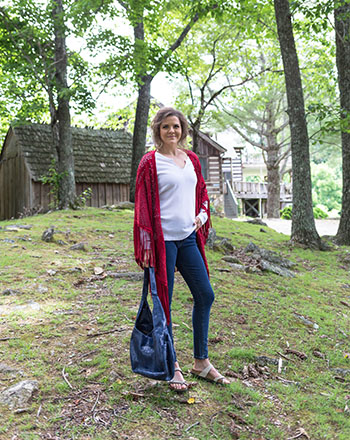 Wish & Shoes
Glen Arthur crossbody hobo bag, $995; Glen Arthur laser-cut suede shawl, $1,295; Sen long sleeve V-neck blouse, $144; Yoga Jeans mid-rise skinny, $156; all at Wish & Shoes.