Picking the Right College
04 Apr 2020
Provided by Benjamin F. Edwards & Co. and Justin A. Souma, CFP®, AAMS®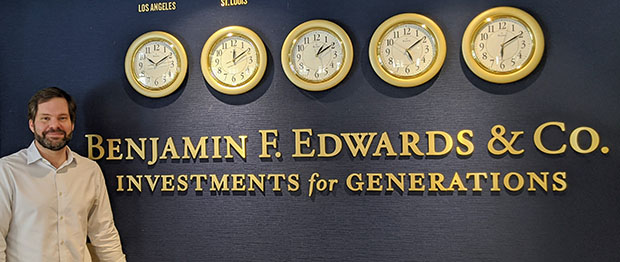 Picking the right college is potentially one of the biggest financial decisions in life. It's particularly tough because the decision ultimately is made by those who are just barely adults with only a fuzzy idea of their career goals.
So how does a family figure out what's the best choice for a college-bound child? The answer – fittingly for an educational issue – is to do a lot of studying. There's a great deal of information available. Here are some suggestions on what to consider:
Choosing the right major: Suppose your child is considering either social sciences or economics. Would knowing that the former's highest salaries peak out at about $69,000 vs. $108,000 for the latter affect the choice of majors? You can find details on the earnings for a wide range of majors in a report entitled "What's It Worth? The Economic Value of College Majors" put out by Georgetown University and available online as a PDF.
Next, determine which schools excel in offering the majors which most interest your child. If a college doesn't offer a major in which your child is interested, it may not make sense to go there if that's what your child wants to study. It's not usually such a cut-and-dry decision, of course, and many students change their majors during college. Still, it's good to have a general idea of how well a school's strengths match up with your student's career goals.
Keep prestige in perspective: For many schools, their reputation is better known regionally than nationally. If the child graduates and moves across country seeking work, the "prestige" factor may not be helpful. On the other hand, some colleges have brand names that will open doors for your child for a lifetime. And many of them have strong alumni networks and a stellar campus career services center that can make all the difference when it comes to finding a great position.
Ask about graduation rates: It's one thing to get into a school. It's another to graduate in a timely fashion. Graduation rates vary greatly among institutions. Schools report what percentage of their students graduate in four years. The best rates are in the 90 percent range, but many schools report four-year graduation rates as low as 50 percent.
Campus visit: Finally, don't forget to visit the campus of your child's top college choices. A first choice based on research may be upended by a visit to several different schools. Factors such as culture, personality of the student and faculty bodies and campus amenities are much easier to evaluate in person and oftentimes are as critical to a good experience as factors such as a good ranking.
The bottom line is that there are many elements of picking the right school with your child. Starting early, spending time on researching the possibilities and considering your child's individual characteristics will help make sure this significant investment will pay dividends for many years.
This article is provided by Justin Souma, a financial advisor at Benjamin F. Edwards & Co. in Highlands, NC, and was prepared by or in cooperation with Benjamin F. Edwards & Co. The information included in this article is not intended to be used as the primary basis for making investment decisions nor should it be construed as a recommendation to buy or sell any specific security. Benjamin F. Edwards & Co. does not endorse this organization or publication. Consult your investment professional for additional information and guidance. Benjamin F. Edwards does not provide tax or legal advice.
Benjamin F. Edwards & Co., Member SIPC and FINRA