Nautical looks that keep their cool
03 Aug 2022
Summer fashion
Photography – Chelsea Cronkrite
Styling – Pamela Price
Model - Dharma Richards with Ursula Wiedmann Models
Special Thanks to Sapphire Valley Resort and beautiful Lake Fairfield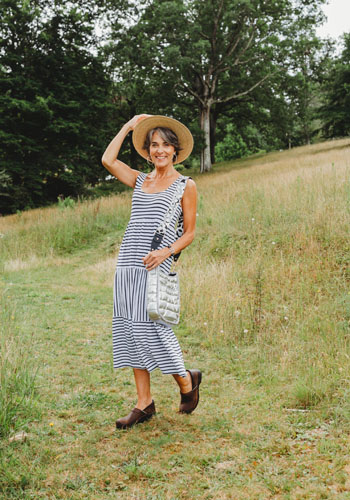 Duffield Lane dress, $179; Metallic purse by Adorned, $82 and strap, $38; Sunshine Tienda hat, $108; Gracewear matte large Shield of Faith hoop earrings, $58; Gracewear leather cuff bracelet, $44, at Gracewear Boutique, 82 Village Walk Wy, Cashiers. Model's own shoes.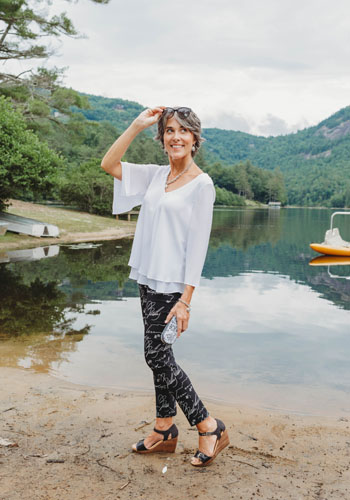 Frank Lyman top, $169; Frank Lyman pant, $128; Brighton sunglasses, $125; Brighton necklace $118; Brighton bracelet, $82 and Brighton earrings, $58, at The Look, 137 State Rte. 107, Cashiers. Model's own shoes.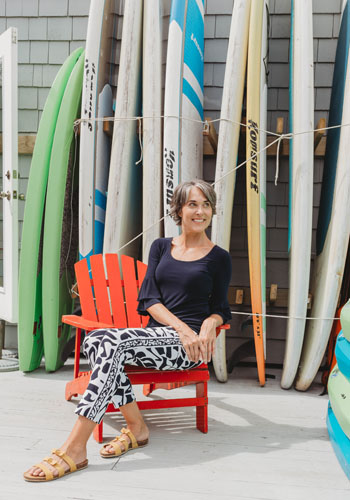 Joseph Ribkof 3/4 sleeved ruffled washable top in midnight, $175; Joseph Ribkof nautical print washable pant in midnight/vanilla, $215, at Spoiled Rotten, 343 Main St., Highlands at Town Square.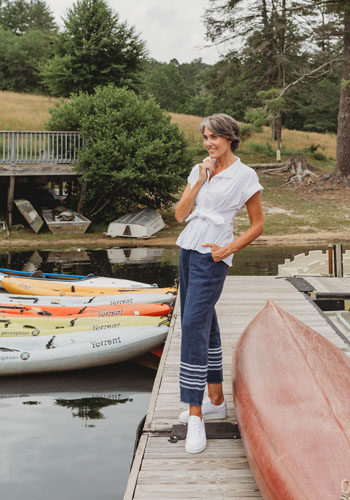 White Finley top, $229; Ecru Nautical capri pants, $189; Loco white tennis shoes, $149, at TJ Bailey's, 343C Main St., Highlands.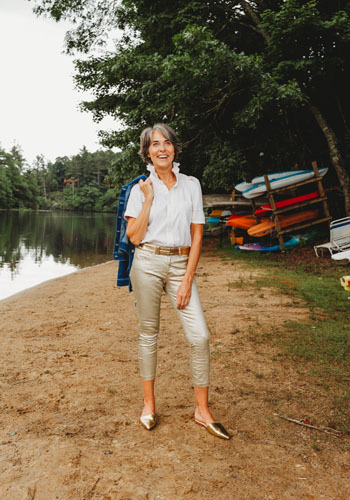 Gold-coated jeans from Lola & Sophie, $235; ruffled collar shirt from KMJ, $195; Mavi Jeans brushed denim jacket, $130; gold/silver reversible python belt from Alkimya by Shay, $325; gold python mules from Alkimya by Shay, $225, at Wish and Shoes, 211 South Fourth St., Highlands.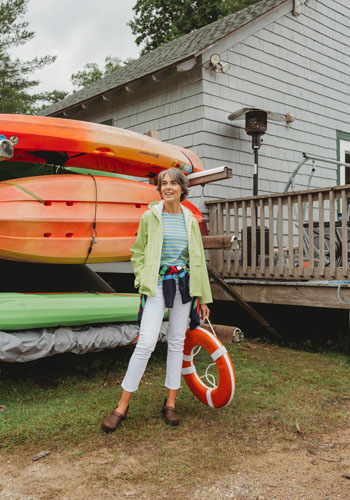 Saint James raincoat in lime, $295; Saint James classic Breton striped tee in oxygen/lime, $89; Saint James stripe cardigan in navy multi, $329; Edwin boyfriend jeans in optic white, $148, at Wit's End, 384 Main St., #849, Highlands.