Happiest of Holidays
04 Dec 2021
Stress less and get the best out of the holiday season with Davis & Co. Concierge
by Brittany Conley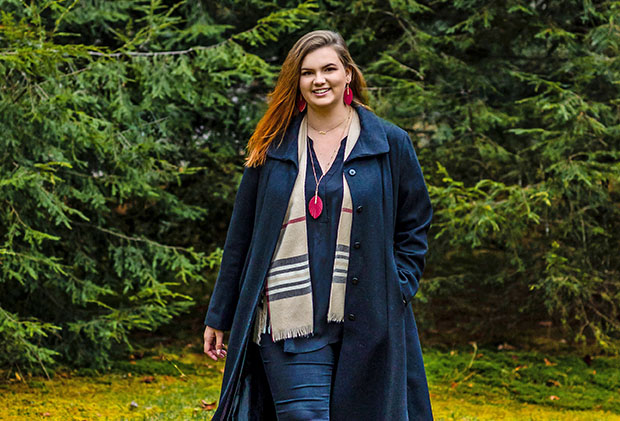 The holiday season is a prime time for festive parties with plenty of laughter and even intimate gatherings around a cozy fire in your meticulously decorated hearth. But in order to plan the parties, the meals, decorate the cookies, to deck the halls and trim the tree, everything must be expertly planned; schedules must align. And while the holidays may be big on whimsy, they are far too often short on time. What should be a lovely time spent with family and friends can often turn into a bitter source of stress that leaves us feeling anything but jolly. That is where Kathryn Davis steps in. As owner of Davis & Co. Concierge, her job is to minimize your holiday stress and maximize your cheer.
Davis transplanted to the Highlands-Cashiers Plateau from Georgia at an early age, and she's never had the desire to leave, citing the incredible natural resources and the tight-knit sense of community as chief reasons she loves her mountain home. "I've lived here for twenty years, and I still meet new people every day and they're always so warm. It's the epitome of Southern hospitality," says Davis. It was this deeply rooted adoration for the plateau's outdoor spaces and the high-spirited residents that would become a principal focus for Davis as she built Davis & Co. Concierge.
First serving her community through working in real estate, Davis saw a pattern with her clients. Though their individual needs might differ, Davis' clients often needed someone to perform tasks outside her scope in real estate, such as preparing their home before arrival or planning a soiree and conferring with local vendors while they were out of town. Pretty soon, Davis began offering a broad range of services, everything from à la carte itinerary and party planning to a subscription service for laundry and dry cleaning, coordinating and overseeing renovations and keeping a close eye on properties when homeowners are away—an especially valuable resource for part-time residents who want to best protect the investment of their plateau home but cannot be there more often. Davis & Co. uses an extensive checklist to safeguard their clients' property and give them the benefit of peace of mind.
The holiday season is an especially rewarding time for Davis & Co. One of the best ways to assure a happy, stress-free holiday season for yourself and your family is to plan early and prioritize what you want to handle for yourself and what you can delegate to others. A personal favorite for Davis to help her clients with this time of year is setting up Christmas trees. She handles every step of the process for the customer with unparalleled professionalism: ordering the tree from a local tree farm, delivery, setup and decorating, and after the holidays are over, removal and cleanup. "I love helping people with their Christmas trees. It's a great way for me to express my creativity," says Davis. Securing what goes under the tree is also a Davis & Co. specialty. "We can go gift shopping for clients, and we offer a gift-wrapping service as well."
Gatherings this time of year are a social staple, especially after all the distancing and canceled plans we all endured last year. But pulling off an elegant party takes a lot of time, patience and coordination, leaving many hosts a little flustered, especially if they don't live on the plateau full-time. Davis & Co. are masters at the fine details and more than capable of helping you throw the event of the season, whether you are just in need of someone picking up the groceries or something more elaborate, such as hiring a caterer or interviewing personal chefs.
The holiday season does a great job of highlighting two things on opposite ends of the spectrum. First is our desire to be with those we love, to celebrate them and make memories and share memories of years gone by. But it also shines a light on just how busy we are and how little time we often have to make those holiday dreams of ours come true. This is the beauty of the services offered by Davis & Co. It is time to slow down and appreciate those around you while you let Kathryn and her team take care of the little things. If you're interested in learning how Davis & Co. can make your life easier during the holiday season and beyond, be sure to check them out on Facebook and Instagram or you can get in touch with Kathryn Davis at (828) 747-9981 or by email at kathryn@davisandcompany.net.
Three Tips for Hosting Holiday Guests
1. Check your linens early. If you've had your holiday linens, such as tablecloths and placemats, in storage for a while, checking them early will give you an opportunity to clean them, press them or even replace them if they've been irreparably damaged.
2. Having overnight guests? Spruce up sleeping quarters! Extra blankets come in handy on chilly nights on the plateau and a little greenery and festive decor in the bedroom can add so much cheer! And double-check guest bathrooms for fresh hand soaps, towels and other essentials. "Other thoughtful touches are small snacks, a few bottles of water and a handwritten note expressing your excitement surrounding their arrival," says Kathryn Davis.
3. Delegate those post-holiday tasks! Hiring a team of professionals like Davis & Co. Concierge to pack up the china, remove the Christmas tree or even put your home back in order after a NYE party can eliminate so much stress.