From Islands to Highlands
04 Apr 2022
How creative genius John Grove-Scelzo found his way to the plateau
By Marianne Leek
Photos by Tracy Mendy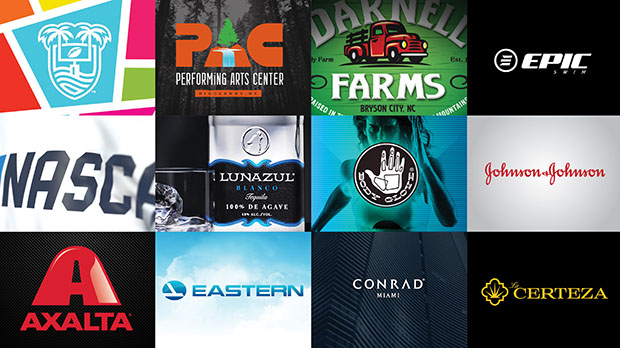 Birthplace - Staten Island, NY
Education - Degree in advertising and marketing from The Art Institute of Fort Lauderdale
Hobbies - Songwriting, playing guitar, painting, hiking and golf
The spring of 2020 changed John Grove-Scelzo's life forever. Like many people during the height of the pandemic, he and his partner Tracy Mendy found themselves longing for a quiet place to reflect and connect while riding out the inevitable uncertainty of the times, and as a result decided to leave Miami, FL, for Highlands, NC, for a couple of weeks. Having vacationed in Highlands for years, they were no strangers to the restorative power of this place and the magic of these mountains. They stayed in an Airbnb and then extended their stay for three additional months, renting a home in the beautiful Mirror Lake neighborhood.
If you are a creative being, then you must believe that there are no accidents. Such is the way things worked out for Scelzo. John and Tracy's decision to further extend their stay and permanently move to Highlands was inspired by a book he found in the old library in that tiny Airbnb rental - an old cabin built in the late 1800s. He explained how this simple discovery was the catalyst to restructure his life and relocate indefinitely to Highlands, "In this library, there was a paperback book from the 1950s. Its title was 'How to Be an Artist and Live In the Mountains.' Right there, it hit me like a brick: It's time for something new.
That was my inspiration to change my life."
Born in Staten Island, NY, Scelzo spent the majority of his life on Miami Beach. Having cultivated a booming ad agency in the heart of Miami over a period of 20 years, he found himself with his finger on the pulse of branding and advertising, successfully launching some of the biggest global brands in travel and tourism, hospitality, distilled spirits, and healthcare. His expertise helped resurrect Eastern Airlines and created Lunazul Tequila, and his client roster includes such household names as NASCAR, Hilton Hotels and Resorts, Johnson & Johnson, Hershey's, Sony and Carnival. Fun fact: if you visit the Daytona International Speedway, you'll notice Scelzo's creative ingenuity not only on some of the car designs but also on the Speedway graphics for the AXALTA Injector located at the main entrance.
However, being forced to temporarily slow down, Scelzo took stock of his life and with a renewed sense of purpose, was inspired to make some creative and personal changes. "After years of being an adman in the rewarding yet highly stressful world of advertising, I was ready for a change. I wanted to spend more time with my clients and provide more personalized service– and I wanted to have meaningful experiences with my family and friends.
So, work-life balance became my priority."
That quiet time away from the busyness of our modern lives was something many of us didn't know we needed in 2020, but quiet time and the inspiration of that tiny book tucked away on a dusty shelf of an old cabin just waiting to be rediscovered was just the thing to galvanize John into re-discovering himself. And that's the thing about inspiration - inspiration is transformative and restorative. While Scelzo could have stayed in Miami, maintained his secure foothold in the exciting world of branding and advertising, and continued to grow his business, he chose to sell his ad agency, relocate to Highlands, and focus on building deeper and more meaningful connections, both personally and professionally. He longed for personal and creative freedom, and his new life on the plateau has given him just that. And the house that John and Tracy rented on Mirror Lake when they were extending their stay in 2020 has since become their home.
Since leaving Miami, Scelzo hasn't looked back and is fully rooted and immersed in the Highlands community, "I am proud to call Highlands, NC, my home, and I'm so grateful to have been so well embraced by this community. The mountains of western North Carolina are one of the prettiest places on earth and this little town we live in is quite the gem. As soon as we set foot here, we knew it would change our lives forever. The nature, the people, the weather are the perfect fit for us. We were craving a slower pace of life, and we found it here. Being around so many happy and positive people is a huge inspiration for me."
Since selling his agency on Miami Beach, Scelzo founded ZING! Branding and Advertising, allowing him to work with his clients from anywhere in the world. "Spend more one-on-one time with clients, have more flexibility to push creative boundaries, and have the ability to build a team of mavericks from anywhere in the world." He explained how ZING! allows him to better meet the needs of his clients while also affording him the work-life balance he so craved. "While creating a space for personal and creative freedom, I now have the time and opportunity to give back to a community that has given me so much. By doing so, I am able to support local businesses with their branding and advertising needs to help them be competitive in today's marketplaces. After three years of doing what felt right: providing great quality work to great people, I am now headquartered in Highlands and have the freedom to work remotely. I have a select group of clients who trust me with their communications and allow me the ability to do my best. There's nothing more rewarding than knowing you have achieved a certain level of balance in life while maintaining a passion for the work you do."
In South Florida, John was deeply committed to volunteering and community service and was involved with the Humane Society, pelican rescues and beach cleanup efforts. While he has always been engaged in philanthropy, volunteering, education, and community improvement, he is especially committed to seeking local opportunities in Highlands to help "bring value to businesses and organizations that are seeking to better their image and connect with their audiences in meaningful ways." He feels fortunate to have met Mary Adair Trumbly, director of the Highlands Performing Arts Center, and is working closely with her "to create their new image and marketing programs. Being a lover of the performing arts myself, it's a perfect fit for me and a great way to integrate into the community. Working with Mary Adair on not only the branding and new logo but also on the soon-to-be Donor Wall has been particularly rewarding. The Wall will be a huge graphic installation, which will be sure to amaze." John and Tracy Mendy also started an inspirational brand called Sunny Daze Flower Co., a locally grown sunflower company intent on spreading "sunshine and love throughout the plateau."
If he could encourage his community to do one thing, it would be "to cherish this wonderful place we call home. There is so much happening in our country and around the world these days, and I feel fortunate to be here while it's all going down." In addition to continuing to expand his connections and build relationships with those around him, Scelzo plans to continue painting and take his hobby of singing and songwriting to the next level. He is also part owner of a new tequila company scheduled to launch this year, "inspired by the passion of flying and the jet-set lifestyle."
Four words that describe his company ZING! Branding and Advertising's customer experience: "But wait! There's more!" It seems these same four words can also easily chronicle the life and creative influence of John Grove-Scelzo.