A Diamond in the Rough
04 Aug 2021
Asheville tent company offers comfort with a side of stars
By Marianne Leek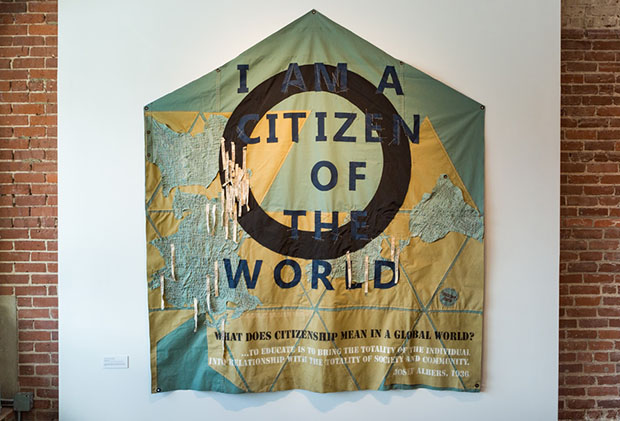 If you are not sure that roughing it is for you, glamping is a viable alternative combining the amenities of home with outdoor living experiences, and Diamond Brand Gear's newest luxury wall tents are crafted to offer "comfort with a side of stars." Established in 1881, Diamond Brand settled in the Appalachian Mountains of western North Carolina in 1942, intent on preserving the art of sewing while continuing their rich history of supporting and outfitting both the Boy Scouts and the military with backpacks, tents and other gear. The 24th annual Cashiers Historical Society's Cashiers Designer Showhouse will be held on the Society's campus this year, where six glamping tents by Diamond Brand Gear (DBG), designed by renowned designers, will represent the 2021 Showhouse.
One of the many things making this company unique is its simple approach to how they do business. Not solely focused on a fiscal bottom line, their commitment is consistently on quality, durability and sustainability, relying on a triple bottom line approach with people, planet and prosperity at its core. It's a company that gives back and values its employees and community. DBG puts people first by providing a living wage for all employees, offering opportunities for growth and advancement, and providing rich educational opportunities by partnering with local businesses, schools and outreach programs to combine resources and promote sustainable practices.
DBG remains ever environmentally conscious, recycling and reusing tent materials, thereby keeping textile scraps out of our landfills. Their no waste, American Boro technique, "inspired by boroboro, a traditional garment mending process of the Japanese working class," rescues remnants from the cutting floor and pieces them together, creating unique, beautifully crafted, handsewn bags. Recently, DBG debuted the Moonrise Project, which includes monthly releases (dropped on each full moon) of limited-run bags made from the textile remnants from their primary production lines. DBG has also established a partnership with the Biltmore Estate, creating a line of artisan, luxury bags that combine the sophistication and elegance of the Gilded Age with mountain craftsmanship found in Asheville, NC.
In 2021 Black Mountain College Museum + Arts Center commissioned DBG to create a banner commemorating this summer's art exhibit I AM A CITIZEN OF THE WORLD. Kate Averett explained their vision for this partnership, "we were looking for a way of representing the numerous countries from across the globe that Black Mountain College students and faculty hailed from. When we reached out to DBG, we knew that they would develop a thoughtful, richly textured title banner that would be representative of this global community. We are honored to feature the work of their Moonrise Project and bring their mission of sustainability and innovation into the conversation around Black Mountain College's legacy in western North Carolina and beyond." The result, a tent-shaped banner, is nothing short of extraordinary.
Quite simply, DBG has made it their mission to do more good in this world, promoting a love of outdoor adventure and the importance of creating memories, engaging in sustainable practices, helping others and enriching the lives of those around us, and the world now more than ever needs more of that. CEO John Delaloye sums up the philosophy of DBG's commitment to excellence, "We are an innovation-minded company dedicated to fostering a creative work environment within a manufacturing space. It's exciting to see our craftspeople are engaged in creating unique spaces designed to spark the next big idea and help end-users build memories that matter, and we hope to promote growth through this work. One of the things that unite us here is that sustainability is always top of mind; we are always designing new ways to build a cyclical life cycle into our products, transforming both retired products and scraps from their cutting floor into new gear."
DiamondBrandGear.com