Historical Happenings
09 Jun 2021
Exhibitions and symposiums this summer
Kristin E. Landfield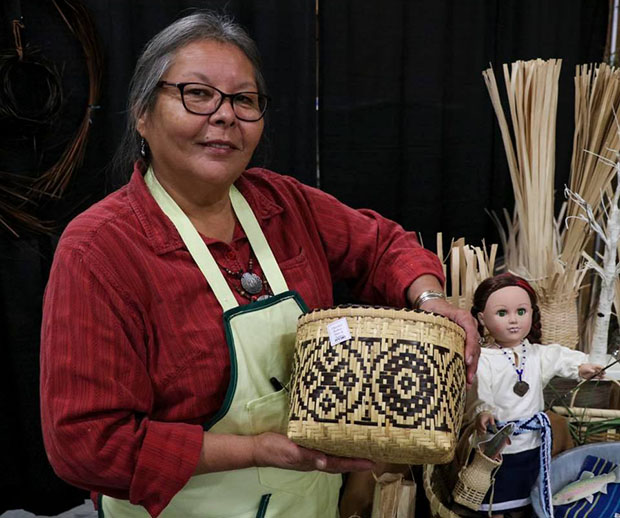 As the lush vegetation defining the Highlands-Cashiers Plateau breaks dormancy, so does the excitement for the coming season. Every spring, as the days lengthen and the temperatures rise, events and activities on the plateau come alive with a similar verve to the returning ferns and flowers. Among the many activities scheduled on the plateau this summer, there is an interesting docket of exhibits, lectures and symposia that both the Highlands Historical Society and the Cashiers Historical Society have lined up, each event showcasing distinctive local traditions, history and craft.
Highlands Historical Society
At its historic museum located at 524 N. 4th St., the Highlands Historical Society is unveiling nine new or refurbished exhibits this summer. The museum has increased its offerings for the 2021 season, displaying a broad range of historical artifacts, photos and collections that illustrate Highlands throughout its rich history. The museum itself serves as one of its primary exhibits, housed alongside Highlands' oldest existing residence. Built in 1877, the Elizabeth Wright Prince House is listed on the National Register of Historic Places and one of three preserved buildings in Highlands Historic Village. Visitors can learn about the town's beginnings as a health resort, a tuberculosis refuge, the story of the historic Joe Webb cabins, local moonshiners, as well as the development of schools, churches and local businesses. Maps, photographs, original documents and deeds are among the collected artifacts. Exhibits are open May 27th-October 31st, Thursday through Saturday, 10:00 am to 4:00 pm. The museum is free and there is a docent on duty.
This summer, the Historic Village will offer for the first time its three native plant gardens, which are located around the grounds for viewing 24-hours a day. The gardens contain over 50 different native plant specimens, each one marked with its popular name as well as the Latin identification. Each garden recognizes a person(s) with a special tie to Highlands' horticulture and identified with its own bronze plaque. These have been created to benefit not only Highlands' visitors but also local gardeners and commercial landscapers.
For more information, visit www.highlandshistory.com.
Cashiers Historical Society
On June 18th, the Cashiers Historical Society is offering a symposium on Appalachian rivercane. In its 16th year, the annual Jan Wyatt Symposium continues to be a favorite among attendees. This year the Cashiers Historical Society hosts a panel of experts lending insight on the cultural and ecological significance of rivercane. Restoration and revitalization of rivercane recently has become the focus of various conservancies and statewide institutions. Each panelist will share their unique perspective on this traditional ecosystem, from the environmental conservation of rivercane and aligned ecologies to the artisanal demonstration of traditional Cherokee basketry.
The significance of rivercane, however, exceeds its essential role in Cherokee craft. Preservation of this rich tradition hinges on preservation of the distinct habitat in which the material thrives. Rivercane is one vital member in the diverse ecology that defines the Southern Appalachians; any enthusiast of these mountains can find interest on this compelling subject.
2021 Symposium docket is as follows:
Dr. Adam Griffith serves as director of the Revitalization of Traditional Cherokee Artisan Resources Program. With a primary focus on Western North Carolina, Dr. Griffith collaborates with state agencies and conservancies to support preservation of natural resources used by Cherokee artisans.
Mary Thompson is an award-winning, second-generation basket weaver, potter and member of the Eastern Band of Cherokee Indians (EBCI). Her work is displayed in museums and collections throughout the Southeast. Mary travels to demonstrate and teach basketry for historic craft centers and learning institutions. In June, she will share her expertise on this intricate art with attendees.
Horticulturalist David Anderson works for the EBCI Office of Natural Resources as a Tribal Environmental Horticulturist specialist. David also manages Mission Valley Farms in the Peachtree Community of Cherokee County and is intimately involved in the horticultural significance and development of rivercane populations.
Cashiers Historical Society is also hosting the 2021 Mountain Heritage Lecture Series
July 8th
11:00 am to12:30 pm
Dowden Pavilion at CHS
"An Afternoon with Grandma Gatewood"
Anne Van Curen will highlight the life of hiking pioneer Emma (Caldwell) Gatewood, known as Grandma Gatewood, who became a legend on the Appalachian Trail (A.T.). After a difficult life as a farm wife and mother, she became celebrated as the first solo female thru-hiker on the A.T. in 1955 at the age of 67.
August 5th
11:00 am to 12:30 pm
Dowden Pavilion at CHS
"Ellicott's Rock: Surveyors' Footsteps on the 35th Parallel"
Ellicott Rock Wilderness, an 8,274 acre designated wilderness tract managed by the United States Forest Service, is the only wilderness area that straddles three states (Georgia, North Carolina and South Carolina), as well as three national forests (Chattahoochee, Nantahala, Sumter). Writer Tom Robinson will speak on what wilderness means in the modern day and elucidate the story behind this unique land, its acquisition and preservation, and its significance for the original surveying of the scenic states it spans.
For more information and ticketing, contact info@cashiershistoricalsociety.org.