Highlands Porchfest 2021
04 Aug 2021
Hang out and rock out with some of the area's most amazing musical talents
By: Brittany Conley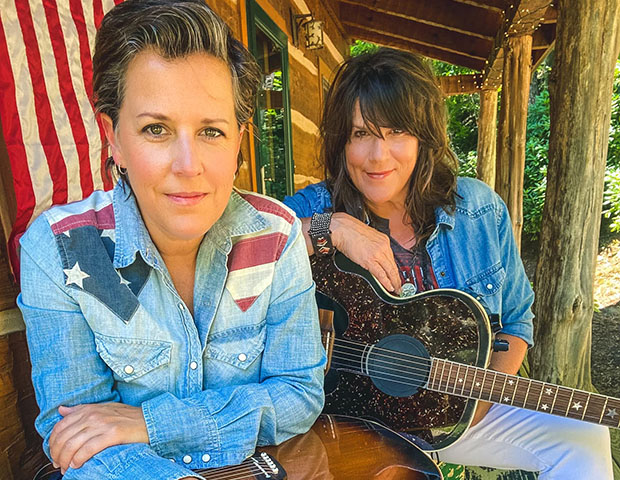 Wooten Hill will perform at Highlands Porchfest 202
We have a long history of living life on our front porches. It's where we shucked corn or shelled peas with our grandparents, strung up patriotic banners and sipped lemonade. It's where we laughed with friends and listened to someone strumming an old acoustic guitar and singing a familiar tune. The very idea of "porch sitting" is intrinsically Southern and, though Porchfests weren't created here, they're an import—if you will—that fits right in with our way of life.
Porchfest originated in Ithaca, NY, in 2007. It was supposed to be a simple block party, but it grew. Then it grew some more. And on Sunday, September 19th, 2021, Highlands will join over 150 others and host its very first annual Porchfest, organized by the lovely people of Highlands' Center for Life Enrichment.
It will be a day full of free, family-friendly entertainment all over town, from Main Street to The Bascom: A Center for the Visual Arts and the Highlands Performing Arts Center. And, while yes, traditionally Porchfest started on the porches of private residences, Highlands' downtown district is essentially the entire community's front porch. It is, if you think about it, where we live life on the plateau.
What To Expect
The downbeat drops at 1:00 p.m. and so far over 25 performers, ranging from country to rock to jazz and nearly everything in between, are excited to play for the rest of the afternoon. You'll find local legends like Zorki and even an American Idol finalist, Jerius Duncan, taking the stage. There will also be some knee-slapping stand-up comedy from Chris Wilkes, a former freelance writer for Saturday Night Live. Performances will be all over town (an event schedule will be released soon) so be sure to visit local shops and restaurants as you hop from one concert venue to the next.
As if an entire afternoon of free concerts wasn't enough, you'll want to check out the Singer-Songwriter Session, which will give attendees a chance to ask questions of select artists. "It's a totally unique experience," says Karen Hunt, event chair. "People can come in and ask artists how they got started, how they write music or lyrics, about show business, anything," says Hunt, adding that everyone is invited. Keep an eye out on the Highlands Porchfest website and social media outlets for more information about the location and time for the Singer-Songwriter Session.
While the performances and Q&A are free, tipping the talent is encouraged and deeply appreciated as is shopping and dining with the event's amazing sponsors. "Our generous sponsors are why we can bring this free event to the community," says Fallon Hovis, co-event chair for Porchfest.
Get Involved
The greatest thing about Highlands is its people. Highlanders treasure this tight-knit community like no other. It is in this spirit of community the organizers are reaching out to their neighbors for help with this massive undertaking. "There are a lot of moving parts, and we need volunteers to make sure our musicians have what they need," says Lee Garrett, president of the Center for Life Enrichment. Garrett spoke with immense pride in his team and the community he serves. Volunteers will be invited to attend the after-party to be held at The Bascom.
Be sure to check out the official website at www.HighlandsPorchfest.com for all the latest information, volunteer and sponsorship opportunities, and to secure your own Highlands Porchfest t-shirt. Interested musicians can reach out until August 13th. There really couldn't be a better way to come together as a community after the year we've all had. Let's get out there on Highlands' front porch and do some living.
Highlands Porchfest
Sunday, September 19, 2021
1:00-6:00 p.m.