A Summer Getaway
07 Jul 2023
R&R at Skyline Lodge
Photography: CHELSEA CRONKRITE
Models: BETH GOODWIN and ADAM BRUDNICKI of Ursula Wiedmann Models
Special thanks to THE SKYLINE LODGE
for allowing us to shoot on location at their beautiful mountain lodge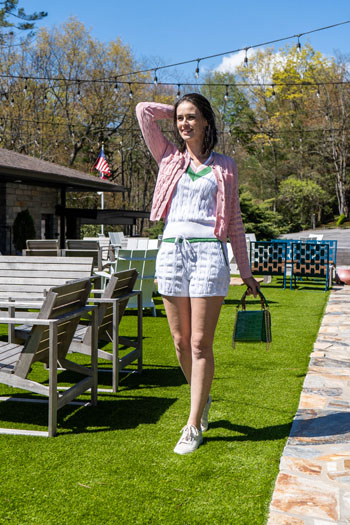 Wit's End - Highlands, NC
Minnie Rose White Short $161; Minnie Rose V-Neck Sweater $173; Minnie Rose Pink Cardigan $225; Crocodile and Bamboo Purse $222.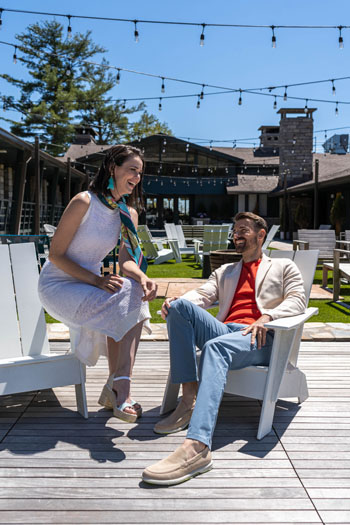 TJ Bailey's - Cashiers, NC
ON HER: Mixed Stitch Ecru Dress $229; Sea People Shoes $499; Silk Scarf $199; Brackish Earrings $185. ON HIM: Maurizio Baldassari Coat $645; Basket Weave Red Shirt $369; Chino Slate Meyer Pant $269; Peter Millar Loafer $245.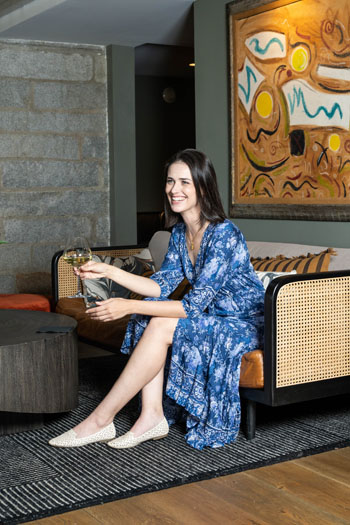 A Jones – Cashiers, NC
La Vie Parisienne by Catherine Necklace $69; Walker and Wade Blue Print Dress $220.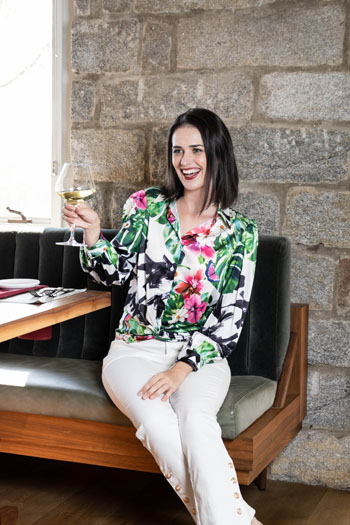 Spoiled Rotten - Highlands, NC
Alberto Makali Ruched Front Blouse $175; OO LA LA White Denim Jean with Gold Buttons $198.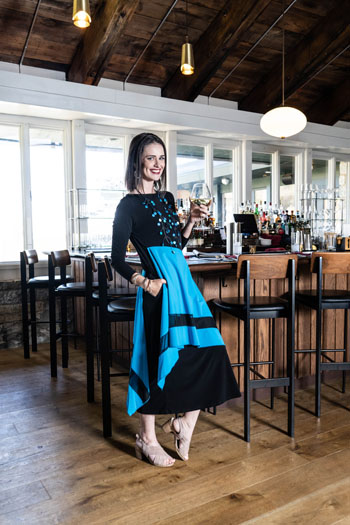 The Look - Cashiers, NC
IC Dress $214; Alisha D Necklace $59; Brighton Earrings $58; 3 Brighton Bangles $42-62.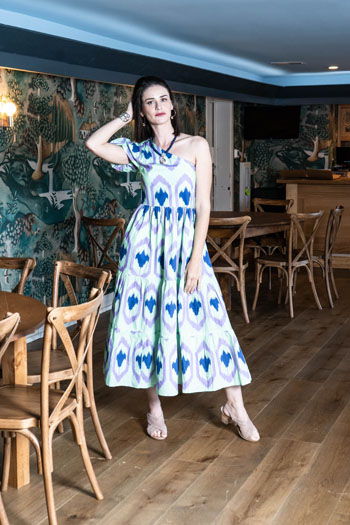 Gracewear - Cashiers, NC
One Shoulder Maxi Dress in Green Odisha $328; Rhodium Plated Cuff Bracelet $94; Rhodium Linked Medallion Hoop Earrings $52; 10MM Lapis Necklace with Medallion Shield $44.