Events: April/May
05 Apr 2021
Looking to fill your social calendar?
We've got the rundown on what to do and explore.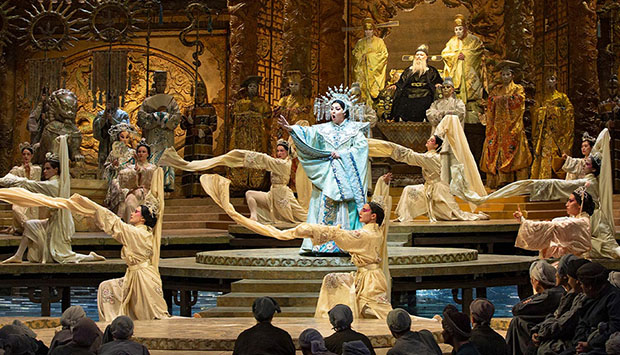 Bear Shadow
April 23 through 25
Emerge from hibernation with music, mountains and revelry. This three-day festival includes performances by Devon Gilfillian, Jamestown Revival, Love Canon, Mandolin Orange, Robert Ellis, St. Paul & The Broken Bones, Thad Cockrell, and The War and Treaty. Enjoy a socially distanced concert-going experience as well as learning opportunities such as a guitar clinic with Robert Ellis at the Highlander Mountain House, Bearfoot in the Park yoga at Kelsey-Hutchinson Park and a Rock in Film Fest drive-in movie at the Highlands Performing Arts Center. Bear Shadow is partnering with the Highlands-Cashiers Land Trust for the event, so feel free to sing-along knowing you are supporting a good cause. For tickets and additional information, visit the Bear Shadow website. www.bearshadownc.com
ONGOING
Exhibitions
The Bascom: A Center for the Visual Arts
The Bascom: A Center for the Visual Arts has three exhibition spaces open to the public year-round. Current exhibitions include the "Photo Resident Solo Exhibition" for photography resident, Deb Shannan, April 3 through May 29; "SKATE," a look at the art of skateboarding, April 6 through July 3; and "FreeWheeling," presented in partnership with Highlands Motoring Festival, May 11 through August 21. (828) 526-4949 www.thebascom.org
Take and Make
The Bascom: A Center for the Visual Arts
Take and Make offers to-go creative packets with accompanying print lesson plans, instructions and online video tutorials. Stop by The Bascom Shop, Macon County Public Library-Franklin, Hudson Library-Highlands, or Albert Carlton Library-Cashiers for your Take and Make program, or head to the website to download the PDF. (828) 526-4949 www.thebascom.org/take-make
Bluegrass Brunch
Sundays 10 am to 3 pm
Positioned overlooking Main Street, Highlander Mountain House is quickly becoming a favorite brunch destination for both locals and visitors. Join the Ruffed Grouse Tavern from 10 am to 3 pm for brunch favorites ranging from avocado toast and breakfast tacos to omelets, pancakes and chicken biscuits. Sip on your favorite Sunday cocktail while enjoying a roaring fire and cozy Appalachian hospitality. Hoping to get home after church to catch the game? Call ahead for pick up and brunch on the run. At noon on April 11 and 25, enjoy Bluegrass Brunch. Whether you are looking for toe-tapping nostalgia or a little day drinking and dancing to chase the Monday blues away, this live music event has just what the mountain doctor ordered. (828) 526-2590 www.highlandermountainhouse.com
APRIL
StoryWalk™ Ribbon Cutting
April 2
Join the Albert Carlton-Cashiers Community Library, Literacy Council of Cashiers, The Village Green and Vision Cashiers at 11 am in the Village Play for the ribbon cutting of the Cashiers Greenway Ramble Storywalk™. Enjoy the "Coming Soon" pages displayed on the newly installed Storywalk™ standards and learn about the first Ramble Storywalk™ book "Cashiers, Come Play with Me!" coming June 2021. (828) 743-3434
A Garden in Every Season
April 5 and May 3
There is always something changing in the garden! Take a virtual guided tour from the comfort of your own home via the Highlands Biological Station's Facebook page at 11:30 am. (828) 526-2602 www.highlandsbiological.org
Highlander Mountain House Salon Series
April 5 through 16
The Highlander Mountain House Salon Series is designed to illuminate the unique surroundings of Appalachia and the creative work that it inspires. In the second event of the series, join artist Jill Hooper during her two-week artist residency. Hooper is annually the artist-in-residence at London Fine Art Studios. For seven years, she has been teaching a Fundamental Drawing Course at the American College of the Building Arts. For more information about tickets to Hooper's class and talk during her residency, visit the Highlander Mountain House's website. (828) 526-2590 www.highlandermountainhouse.com
Turnadot
April 10
Join the Highlands PAC at 1 pm for an encore performance of Turnadot. Two of today's most thrilling voices share the title role of the legendary cold-hearted princess: Christine Goerke, the Met's reigning dramatic soprano, and superstar Anna Netrebko, making her long-awaited Met role debut after providing a hair-raising preview in 2019's New Year's Eve Gala. Tenors Yusif Eyvazov and Yonghoon Lee trade off as the bold prince determined to win Turandot's love, alongside sopranos Nicole Car and Michelle Bradley as the devoted servant Liù and bass-baritone James Morris and basses Alexander Tsymbalyuk and Ferruccio Furlanetto as the blind king Timur. Marco Armiliato conducts Puccini's stirring score.
(828) 526-9047 www.highlandspac.org
MAY
Fisher Vineyards Dinner
May 21
Join The Farm at Old Edwards beginning at 6:30 pm for a Top Chef Dinner featuring the extraordinary wines of Fisher Vineyards, which produces wines from both Napa Valley and Sonoma County. Atlantan Chefs, Matthew Basford of Canoe and Chris Hall of Local Three, will each cook to a different exclusive wine-pairing, creating an exciting and delicious exploration of the two distinct wine regions.
(855) 421-2919 www.oldedwardshospitality.com/old-edwards-inn-spa/calendar-of-events/fishervineyards
Learning to Understand and Appreciate Lichens
May 22
Lichens- these mysterious organisms have fascinated people for years. From 10 am to 3 pm, delve into the enchanting world of lichens and learn their basic ecology, identification and natural history during this workshop. (828) 526-2602 www.highlandsbiological.org
Rigoletto
May 22
Join the Highlands PAC at 1 pm for Rigoletto. Michael Mayer's acclaimed production, first seen in the 2012–13 season, sets the action of Verdi's masterpiece in 1960 Las Vegas—a neon-lit world ruled by money and ruthless, powerful men. Piotr Beczala is the Duke, a popular entertainer and casino owner who will stop at nothing to get what he wants. Željko Lucic sings Rigoletto, his sidekick and comedian, and Diana Damrau is Rigoletto's innocent daughter, Gilda. When she is seduced by the Duke, Rigoletto sets out on a tragic course of murderous revenge. Štefan Kocán is the assassin Sparafucile and Michele Mariotti conducts. (828) 526-9047 www.highlandspac.org
The Natural Beauty of Lonesome Valley
May 24
Join the Center for Life Enrichment with Gary Wein, the executive director of the Highlands-Cashiers Land Trust at Lonesome Valley from 10 am to 1 pm to explore the over 300 conserved acres of the Lonesome Valley box canyon, including Laurel Knob, the tallest wall of sheer granite rock face east of the Mississippi River. Wear good walking shoes and bring a box lunch, beverage and camera to this ticketed event. (828) 526-8811 www.clehighlands.com
Author Talk: Mary Alice Monroe
May 29
Join the Hudson Library in Highlands at 12:30 pm for best-selling author Mary Alice Monroe will talk about her latest novel, "The Summer of Lost and Found." Books will be available for purchase and signing at this free event. Reservations are required. (828) 526-3031 www.fontanalib.org/highlands